This is the Star
Comments

0
1,321pages on
this wiki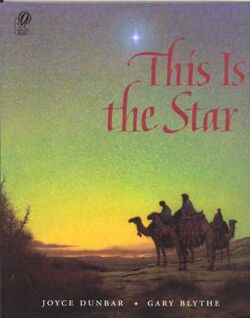 Description
This is the Christmas story told in simple verse, along the lines of 'This is the house that Jack built'.
Sample: "This is the Angel shining bright / Who came to the shepherds watching by night / That saw the star in the sky"
Reader's Reviews
1
The text is quite readable, but whate really makes this book good is the superb illustrations. Full of fascinating detail.
2
Please add your review here.
Parental Guidance
Reading Age: 6+
Reading Aloud Age: 3+
Clean
If you like this you might like
External Links