The Recruit
Comments

0
1,312pages on
this wiki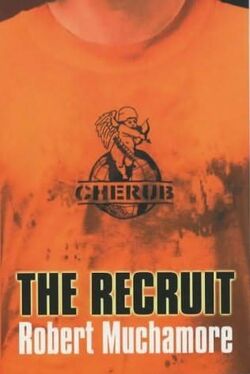 Description
The Recruit is a spy novel, the first in the CHERUB series, and written by Robert Muchamore. It's about pre-teen and teen under-cover agents in Britain. James, 12, is an intelligent boy who gets 'recruited' into the secret organization, CHERUB. The group recruits young teenagers to become spies. The book follows James from the day his mother dies to the end of his first mission.
Reader's Reviews
1
Please add your review here.
Parental Guidance
Reading Age: 11+
Reading Aloud Age: Not a book for reading aloud.
This book is pretty clean. They have young teen 'relationships' and references to drugs and alchohol. Although there is nothing major in this book, there is still some older content, and is not suitable for anyone under eleven.
If you like this you might like