The Mystery of the Hidden House
Comments

0
1,294pages on
this wiki
The Mystery of the Hidden House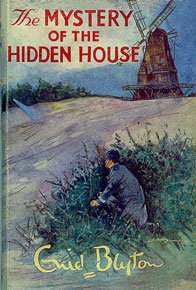 Description
This time the Five Find-Outers have great fun creating their own mystery, with stories of robbers and kidnappers and the lights that flash at night on Christmas Hill. But suddenly, most thrillingly, their fake mystery turns into a real one.
Reader's Reviews
1
A very good book.
2
Please add your review here.
Parental Guidance
Reading Age: 9+
Reading Aloud Age: 8+
There are some robbers in it.
If you like this you might like
External Links