The Mystery of the Burnt Cottage
Comments

0
1,322pages on
this wiki
The Mystery of the Burnt Cottage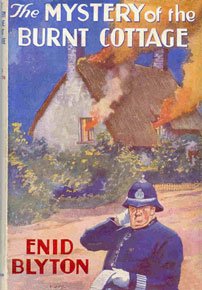 Description
It is the story of five children and their dog, Buster. They become detectives, trying to discover who set fire to a thatched cottage, and what an exciting adventure it became!
Reader's Reviews
1
A really good book. My daddy read it to me when I was about 10.
2
Please add your review here.
Parental Guidance
Reading Age: 9+
Reading Aloud Age: 8+
There are robbers in it.
If you like this you might like
External Links