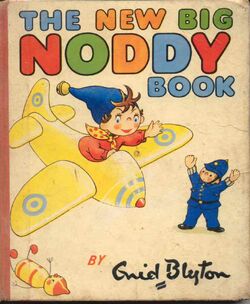 Description
Noddy is a character created by British children's author Enid Blyton, originally published between 1949 and 1963. Television shows based on the character have run on British television since 1955 and continue to appear to this day.
Noddy Series
Reader's Reviews
1
Please add your review here.
Parental Guidance
Reading Age:
Reading Aloud Age:
If you like this you might like
External Links
Ad blocker interference detected!
Wikia is a free-to-use site that makes money from advertising. We have a modified experience for viewers using ad blockers

Wikia is not accessible if you've made further modifications. Remove the custom ad blocker rule(s) and the page will load as expected.