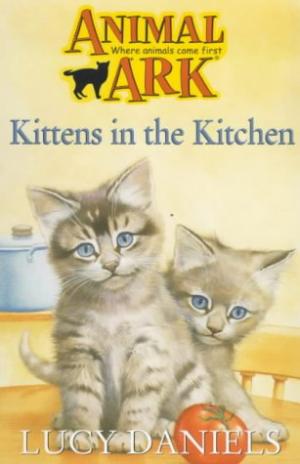 Description
**Spoiler Alert**
A stray cat has found refuge outside the home of the curt and distinctly unfriendly school custodian, Mr. Williams, who works at Mandy's school. He is certainly not a cat lover and when he arrives home one day to find not only the stray, but a litter of kittens atop his best shirt in the laundry basket, things don't look very hopeful for the cats. Mandy and her best friend James, step in to care for the new mother and her four kittens, and are faced with the daunting task of finding good homes for all of them within a week before Mr. Williams decides to "get rid of them." When James' cat (Benji) will be put to sleep, he requests to Mandy that he wants another cat right away so he takes in one of the kittens named Eric. Mandy's grandparents adopt one of them too who is named Smoky. Ernie Bell is a carpenter who has a squirrel and he also adopts one of the kittens named Twinkie. At the Riddings, Miss Joan and Miss Marjorie adopt one of them too, who is named Patch. At the end of the week, all of the kittens have a home. Walton, the mother cat, is adopted by the Ms. and Mr.Williams themselves! It ended perfectly; kittens in the kitchen.
Reader's Reviews
1
Please add your review here.
Parental Guidance
Reading Age:
Reading Aloud Age:
If you like this you might like
External Links
Ad blocker interference detected!
Wikia is a free-to-use site that makes money from advertising. We have a modified experience for viewers using ad blockers

Wikia is not accessible if you've made further modifications. Remove the custom ad blocker rule(s) and the page will load as expected.