Description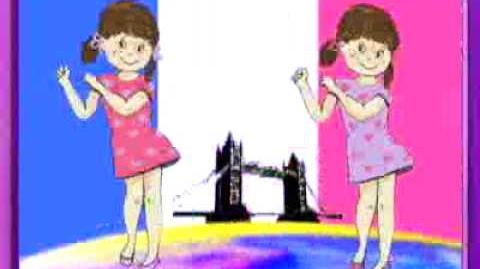 Please note that this "book" is a DVD, including an on-screen picture book. It is not a physical book.
How to Share a Grape is a DVD "book" written by Linnea Cohn and Sarah Alfaro. It is the first DVD in the Trisket and Bisket series.
We all know that sharing is challenging enough for adults and even more complex for kids. And trying to get your two-year-old to cheerfully share with his little brother or sister doesn't always work so well. How to Share a Grape can help. How to Share a Grape entertains your little ones while making the concept of sharing seem more fun with the story of how twin sisters Trisket and Bisket learn about sharing during an adventurous week at Grandma's house.
Super Fun World's "Books In Action" are a category of kids' entertainment that bring books and animation together onto a DVD. In addition to the animated movie, the DVD features an on-screen picture book where your children can choose to read along by themselves or have Trisket and Bisket read to them. The DVD also features a "Find it" game sure to inspire the detective in all of us!
Reader's Reviews
1
Please leave your review here.
Parental Guidance
Viewing (or "reading") Age: 2+
Clean.
If you like this you might like
External Links
Ad blocker interference detected!
Wikia is a free-to-use site that makes money from advertising. We have a modified experience for viewers using ad blockers

Wikia is not accessible if you've made further modifications. Remove the custom ad blocker rule(s) and the page will load as expected.