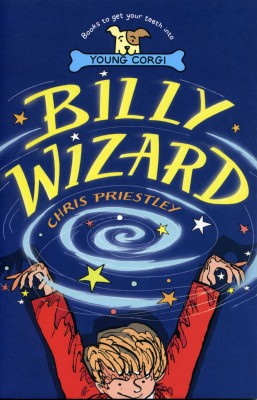 Description
Reader's Reviews
1
By Joseph Bench
Billy Wizard is a fantastically entertaining book. Joe is a new pupil at a new school and he's not feeling confident at all. When the only person that befriends you claims to be a wizard you simply have to make the best of it. Joe is sure that Billy has an overactive imagination, but when Joe witnesses some strange events at playtime he's not quite sure anymore. Some magic moments are well observed within a school environment that is well structured and paced for both experienced and advancing readers.
The book perfectly captures the way young people talk and behave, in the classroom, playground and at home. The story is written from Joe's point of few so it clearly emphasis a Childs feelings and emotions. It highlights some key issues that young people can relate to in their everyday lives, such as bullying, what it's like to start a new school and magic!
The book would fit well into a key Stage one reading list. It's highly accessible to young children and there are many elements within the book that children would be able to grasp and enjoy. Starting a new school is a daunting event for any child. Chris Priestly writes from a personal point of view which makes the events within the book highly relatable to any child. The way bullying is handled within the plot means that young children can come to terms with the concept and see that bullying is dreadful within any school and should not be tolerated.
The book could be used well if a new child starts within a school and the teacher needs a way of relating to the rest of the class through a story.
2
Please add your review here.
Parental Guidance
If you like this you might like
External Links

This article is a stub. You can help Children's Books Wiki by expanding it.
Ad blocker interference detected!
Wikia is a free-to-use site that makes money from advertising. We have a modified experience for viewers using ad blockers

Wikia is not accessible if you've made further modifications. Remove the custom ad blocker rule(s) and the page will load as expected.