Anthony Horowitz
Comments

0
1,049pages on
this wiki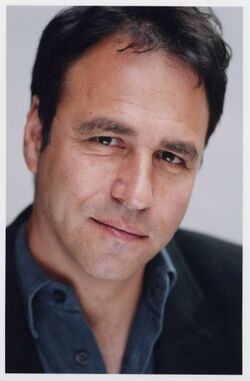 Description
Edit
Anthony Horowitz is an English author and screenwriter. He has written many children's novels, including The Power of Five, the Alex Rider series and The Diamond Brothers, and has written over fifty books. He has also written for television, adapting many of Agatha Christie's Hercule Poirot novels for an ITV series. He is the creator and writer of the ITV series Foyle's War.
Reader's Reviews
Edit
I've read the Alex Rider series and I'm under the impression that this man is a genius!!!!
Please leave your review here.
Parental Guidance
Edit
Reading age: 12+
Read aloud age: 12+
Violence, fighting, guns.
List of books
Edit
Retitled in the United States as The Gatekeepers
Other novels
Edit
External links
Edit
References
Edit
↑ Anthony Horowitz blog post – TWO MORE CHAPTERS AND IT'S FINISHED… "And I have a three week break in Crete where I'll finish SCORPIA RISING – by which I mean, I'll give it a final polish before handing it over to the publishers. Publication date is probably going to be on my birthday – April 5th 2011."